All Teams
All Teams
Teams by Division & Age Group
Home games wear Blue Shirts Away games wear Black Shirts, bring both just in case. Look at your schedule if there is a blue house you are the home team, if there is a green arrow you are the away team.

Hunters Creek Field Map CLICK HERE
Inclement Weather Policy (Air Quality) CLICK HERE
Current Air Quality CLICK HERE

During games parents need to sit with their team on their sideline. Review the map to know where the home and visitors teams sit, we will try to have signage available.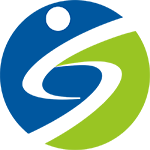 game
Practice
Event
Homework
Neutral
Away
Home